Today on the President's Day holiday in the United States, Truth Social, a social media platform created by former US President Donald Trump officially launched on the Apple App Store. The platform has been a long time coming, but today is the first day that people could officially download it from the app store and begin to create accounts.
The timing of launching on President's Day, of course, is likely meant to be symbolic. Trump has insisted that he won the 2020 US elections, and his followers remain committed that that idea. The choice to launch on President's Day is likely a political one.
How to Create a Truth Social Account
Whether you love Donald Trump or hate him, you may be curious about how to start a Truth social account. Maybe you want to engage with content from the former President, who was removed from most mainstream social media platforms following the events of January 6th, 2021. Or maybe you want to argue against people who follow him.
Whatever your reason, downloading the Truth Social app is relatively straightforward. If you have an iPhone, start by going to the App Store and searching for "Truth Social." Make sure you choose the correct app, since several companies appear to be advertising for their own apps under the name Truth Social.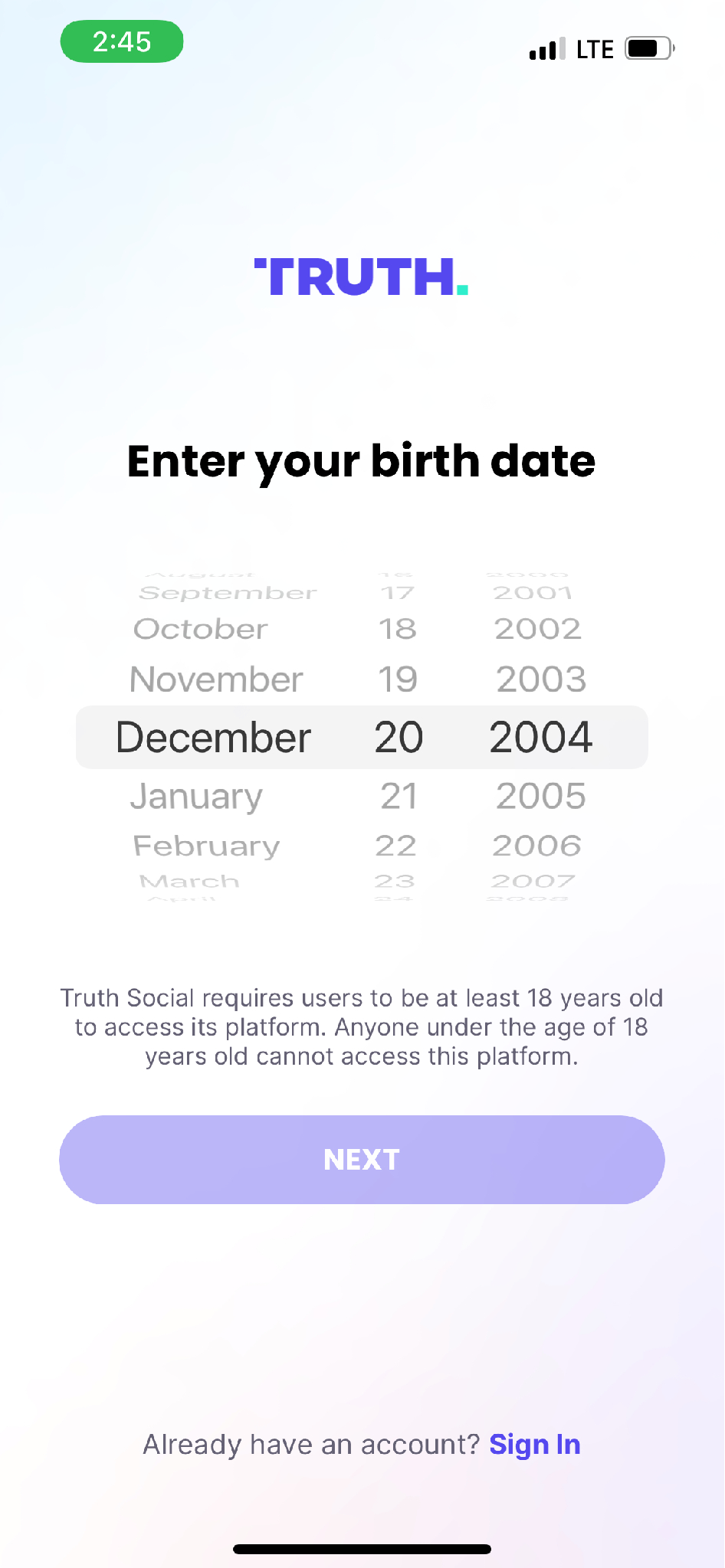 Press Get to download the app. You'll be asked to provide basic information about yourself, such as your email and birthday. You'll also receive a confirmation email in which you'll need to press a link to verify your profile.
Once that process is done, you get to pick a username. This will be how you're identified on the new social media platform. As with platforms like Twitter, your username is preceded by an @ sign. You can opt to enable notifications from the app, or to leave them switched off.
Can You Get the App on Android?
Truth Social launched on the Apple Store on February 21, 2022. But is it available on Android? As of its launch, no. Truth Social is not currently available on Android. Visiting the Truth Social homepage, there is a link to download the app on the Apple store, but the site simply says "Coming Soon" for the Google Play store.
That said, it's likely that Truth Social will roll out for the Android platform soon. Android users are more likely to be politically conservative than Apple users, so it's likely that if Truth wants to connect with its politically conservative users, it will need to roll out an Android version.
The Truth Social Waitlist
Once you've completed that whole process, get ready to wait. According to Truth Social, there is currently a long waitlist for their service. Whether this waitlist is actually required, or is part of a tactic to drum up excitement about the platform by limiting initial registration to create scarcity is not immediately clear.
A page on the Truth Social website read: "Due to the overwhelming demand at launch, we are currently rate-limited on onboarding new users to the platform. We are working to increase signup capacity for onboarding and will continue to update this status as capacity increases." It appears that the Truth Social system may have become unstable immediately upon launching.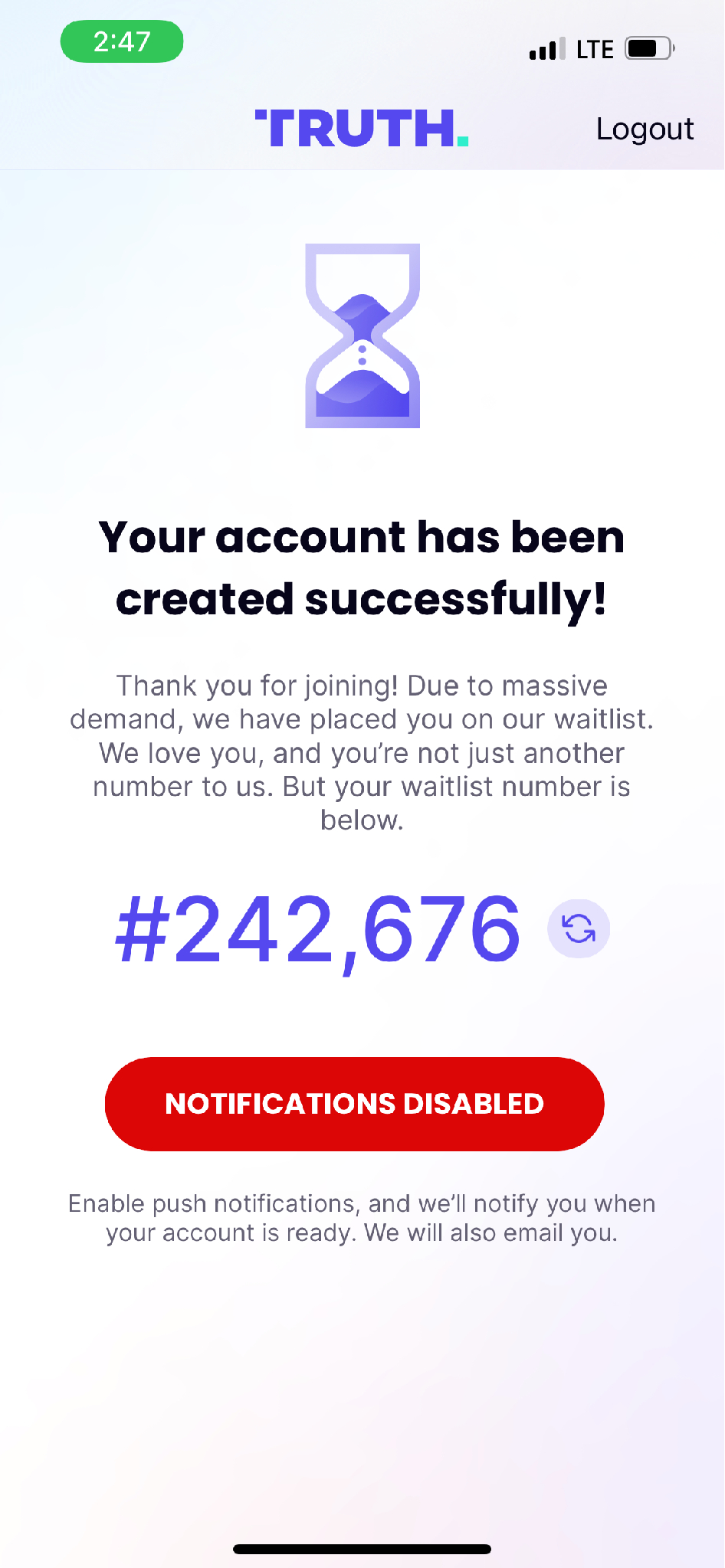 At the moment, though, the waitlist appears to be about 260,000 people long. You can refresh the list, or opt to receive notifications when it's possible to start using the app. You'll get an email about that app, too, when it's ready.
Using the App
It's hard to test Truth Social without getting access to the app. Once the waitlist clears, it will be easier to provide more information about using it. The FAQ section for the app, however, does provide some information about how Truth Social is designed to work.
According to the FAQ, users will be able to post a Truth, which appears similar to a tweet or other social media post.